Acupuncture at Renu
Because the goal of
acupuncture
is to promote and restore the balance of energy, which flows throughout the body, the
benefits
of
acupuncture
can extend to a wide variety of conditions, from emotional disorders (anxiety, depression) to digestive complaints (nausea, vomiting, irritable bowel syndrome).
Private Acupuncture Treatments
We offer individualized treatments to suit the variety of needs our patients have.
​The private treatments take place on a massage table in a quiet and relaxing private room.
​$65 / Session
​
Check with your Medical Insurance for possible coverage reimbursement & usage of your medical flex accounts!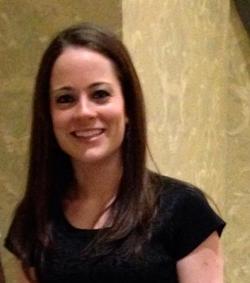 About Acupuncturist Kristen Hannigan Markwith, L.Ac.Kristen - Schedule Wednesdays 4-8pm
is a Nationally Board Certified acupuncturist and is licensed in New Hampshire. Kristen graduated with a Master's Degree in Acupuncture from the New England School of Acupuncture in Newton, MA, the oldest acupuncture school in the country. Her passion is to provide effective and affordable healthcare to local communities and help patients achieve optimal wellness through their body's natural ability to heal.
Kristen interned at Boston Medical Center in the Department of Family Medicine and the Department of Pediatric and Adolescent Medicine. Kristen's areas of interest include pain management, sports injuries, gastrointestinal disorders, women's health, and management of stress and anxiety.